Custom and Central Excise office Conference System – Ahuja CM-5000 Series
Custom and Central Excise office Conference System
Ahuja CM-5000 Series Conference System.
The new Ahuja Conference System CM-5000 facilitates smooth conduct of meetings by providing required level of intelligible sound reinforcement. The system is designed to handle a wide variety of conference applications in Boardrooms, Large Conference Halls as well as open conferencing in Convention Centres.
Features:
Highly sensitive 470mm (18.5″) long gooseneck microphone for comfortable sharing by two delegates.
Bright and uniform band LED indicator.
Chairman/Delegate Units have attractive and well contoured plastic top for superior appearance.
Rugged and compact die cast metal base for better stability of Chairman/Delegate Units.
Adjustable headphone output available from each Chairman/Delegate Unit.
Automatic Mic Off feature in Delegate units which is selectable through a switch in the Central Mixer Amplifier.
Chairman Unit has Priority Switch.
Central Mixer Amplifier has a digital recorder for recording the proceedings. Also, it can playback the pre-recorded messages.
Switchable send/return facility in Central Mixer Amplifier.
Three Mic inputs and one Aux input in Central Mixer Amplifier.
50W PA Amplifier for adequate sound reinforcement.
Headphone output provided in Central Mixer Amplifier for monitoring purposes.
AC Mains & 24V DC operation.
Central Mixer Amplifier is 482.6 mm (19″) rack mountable.
Central Mixer Amplifier has the facility of feeding two independent groups of Delegate Units if required in large conference setups.
Conference System can be installed in a bus bar arrangement by using Junction Boxes CB-45.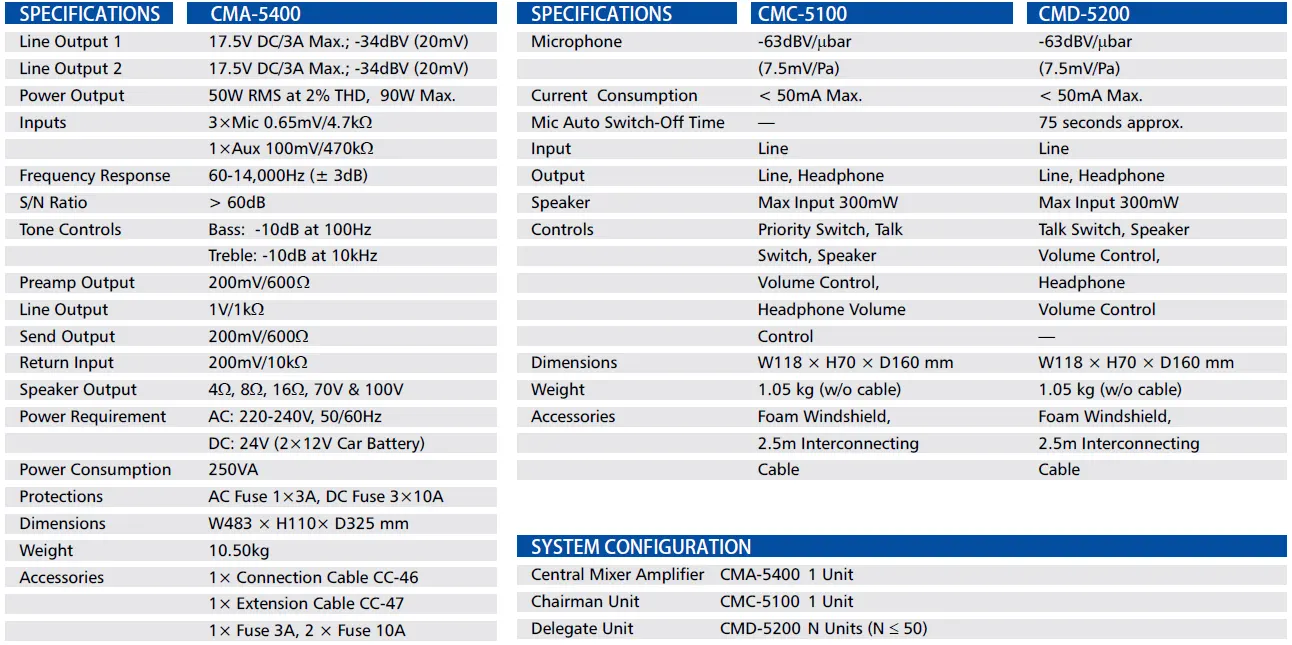 Custom and Central Excise office Conference System Photos