PIONEER DJ DDJ-1000 now officially supports VirtualDJ 2021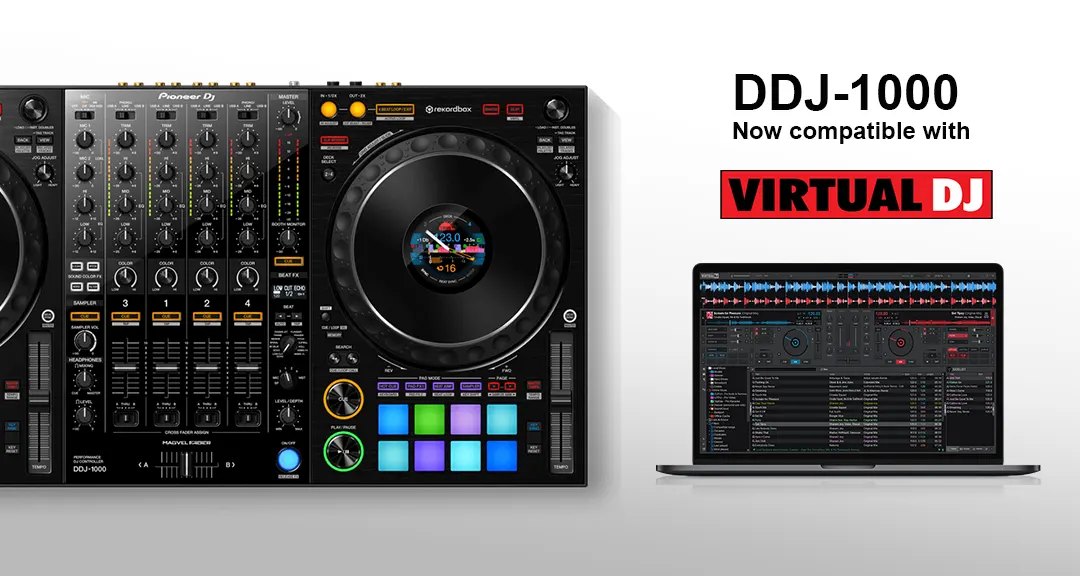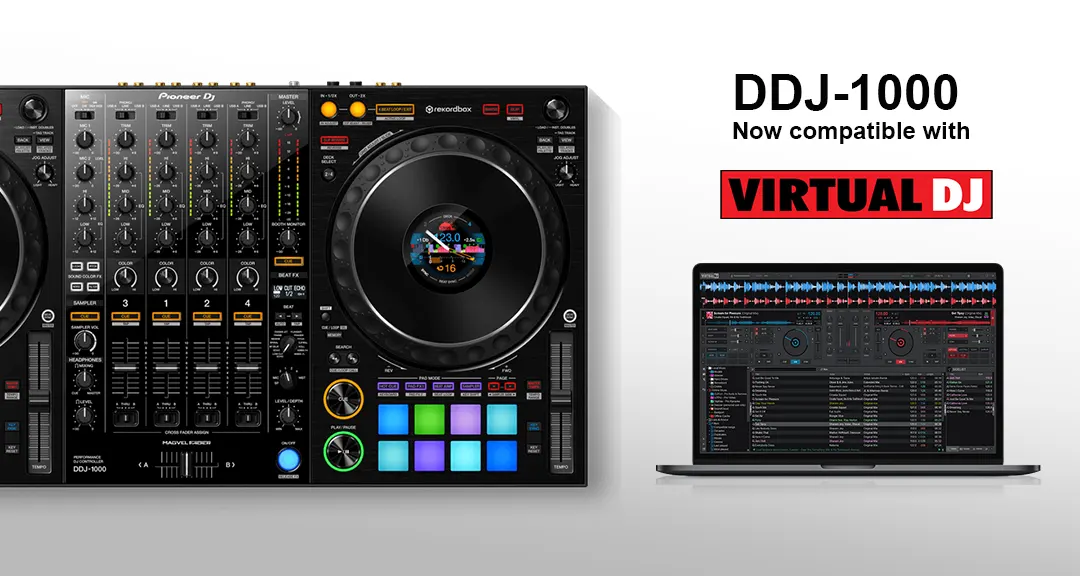 The 
DDJ-1000
performance DJ controller is now officially compatible with
VirtualDJ
2021, a DJ application from Atomix Productions.By connecting the
DDJ-1000
via a USB cable to a PC/Mac running
VirtualDJ
2021, you can control Hot Cues, Effects, and more using the controller's club-style interface while keeping an eye on important information such as playback time and waveforms on the Color On Jog Displays.Also, thanks to the Real-Time Track Separation technology in
VirtualDJ
2021, you can separate parts of songs in real time with the EQ knobs and Performance Pads. This enables you to create mashups and remixes on the fly by independently adjusting the levels of vocals, kicks, hi hats, etc. in each track – including those from streaming services.To use
VirtualDJ
2021 with the
DDJ-1000
, you'll need a license for the software. Visit the
Atomix Productions VirtualDJ 2021
 official website for more information on license and system requirements.
VirtualDJ Features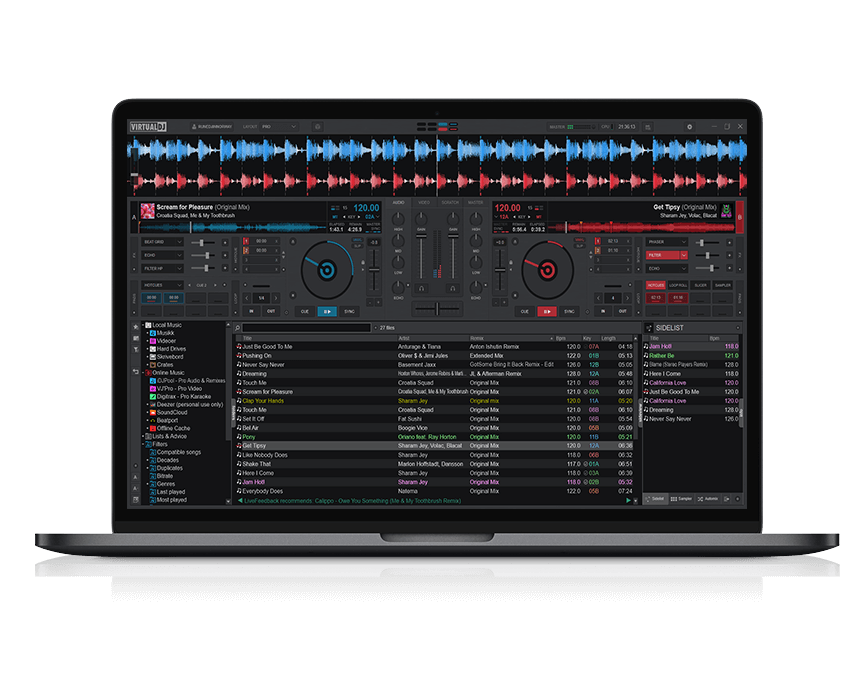 VirtualDJ delivers more features than any other software. The latest groundbreaking technology is always available in VirtualDJ first! With VirtualDJ you're guaranteed to be ahead of the curve with the latest high-tech and innovative featuresAlthough VirtualDJ is packed with features, it is still easy to learn. You can start with the basics and advance as you learn more. VirtualDJ is well suited for both the amateur starter, or the seasoned professional DJ and comes with all the features you'll ever need. With VirtualDJ you can turn any event into a total success! Whether it's scratch performance and video mixing, or from bedroom broadcast to upscale wedding events.VirtualDJ lets you do 
more!
. Unleash your creative potential… Scroll down to learn more about some of the key features of VirtualDJ.
For more