Ahuja CSA-20 Antenna for CWS-8000 Series
The Ahuja CSA-20 Antenna for CWS-8000 Series. The Ahuja CSA-20 mounting Antenna for Wireless Conference System. Special high gain wall mounting antenna CSA-20 is supplied and sold separately. Mount it on a suitable microphone stand or hang it on a wall. The antenna should be at a suitable height, and facing the Chairman Unit/Delegate Units will help. This antenna is to be fixed to socket on the rear panel of the host unit in place of the standard antenna supplied.
Ahuja Wireless Conference System features modern & robust design, Intelligent control and accessibility. CWS-8000 System uses 2.4 GHz digital communication technology.Secure and reliable Wireless design for convenient installation. It features digital signal management and accurate information exchange. CWS-8000 Wireless Conference System is ideal for various types of Corporate, Educational and Hotel Conference Rooms. The system can be installed with minimal wiring, thus not affecting the decor of the room.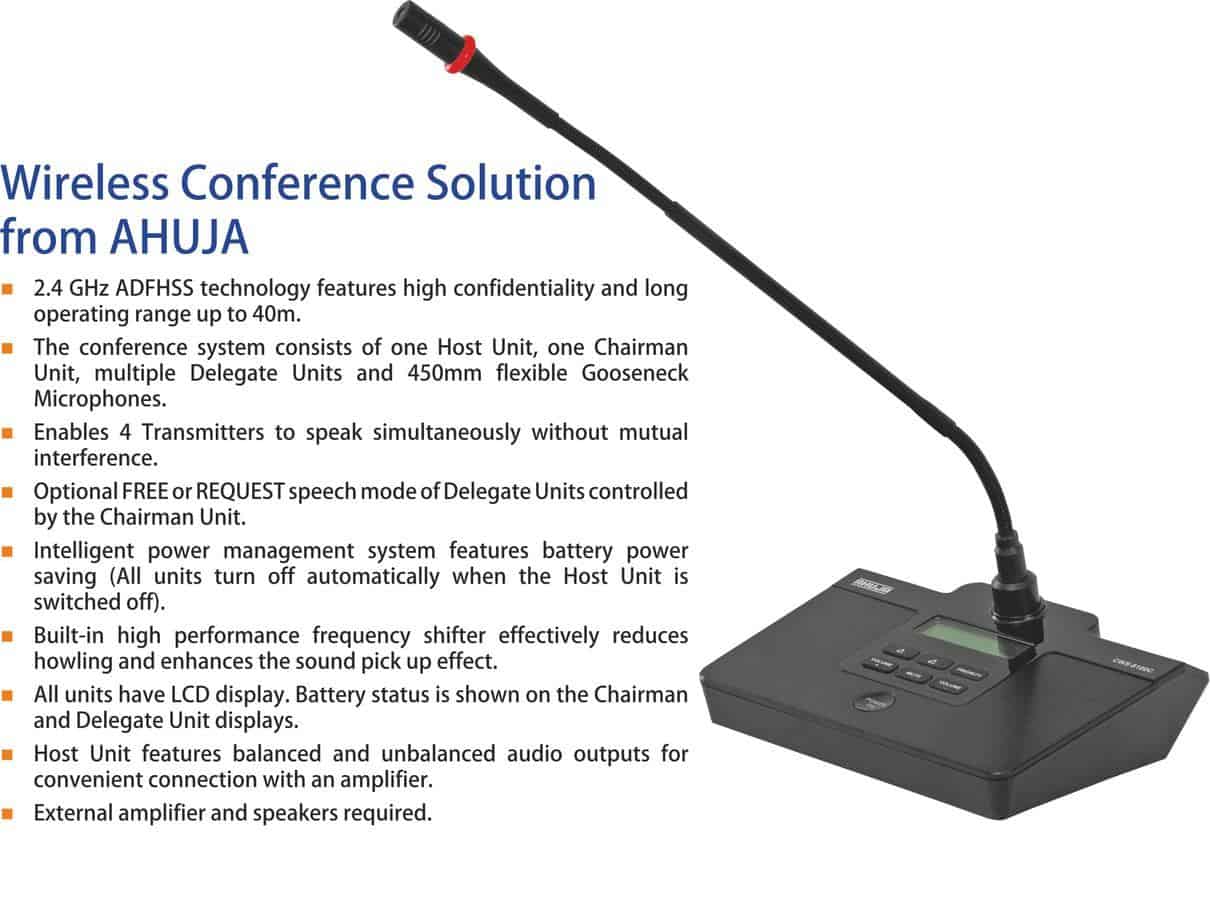 Installation Guide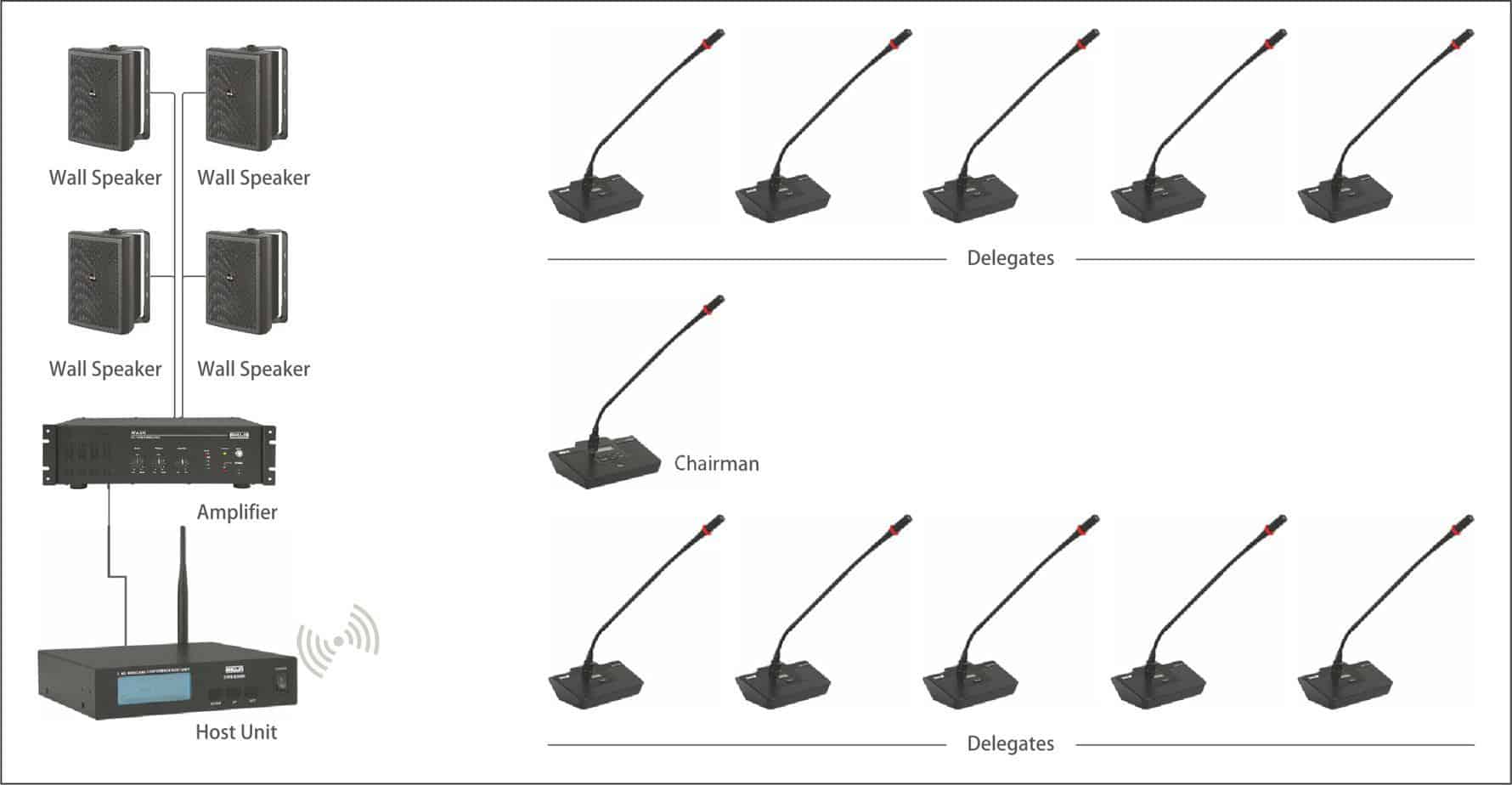 OR